The spirit of the Cazals's House
since 120 years
To meet the visitor be part of the DNA of the winegrower of the Champagne. Delphine Cazals and her team cultivate this tradition by beeing at your service with a meeting in the winery.
Between tradition and modernity
To be innovative and certain of the progress allowed to carry on the inhabitant of Champagne, the Cazals's family, always get creative idea in the field of Champagne, and worried permanently for the enhancement of the quality.
Nowadays, our vine culture is integrated and environmental-friendly. We are starting the grassing of the plots.
To elaborate the cuvees, new oenological techniques are mixed with ancestral methods. Thermo-regulated vats and oak barrels give our cuvees quality and balance.
The "remuage" (stirring), previously executed by hand, is now automatic thanks to the "Gyropalette", one of the most remarkable inventions of Claude Cazals.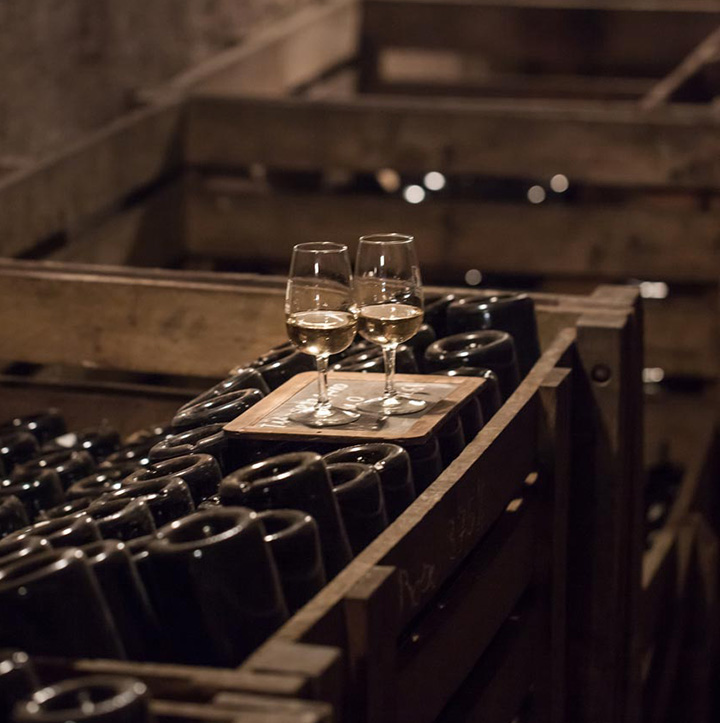 Welcome and friendliness
On appointment or on an improvised walk in the vineyard, you can discover the meeting made in champagne.
Delphine invit you in a surroundings flowered with a view on the coteaux of the Côte des Blancs (Grands Crus) to share in family or in friends this passion for the king of wine, and to taste her last cuvées.
In order to meet you in the best condition, thanks to let us know as soon as possible about your visit.