News
Champagne Claude Cazals
Les Cuvées Clos Cazals et Chapelle du Clos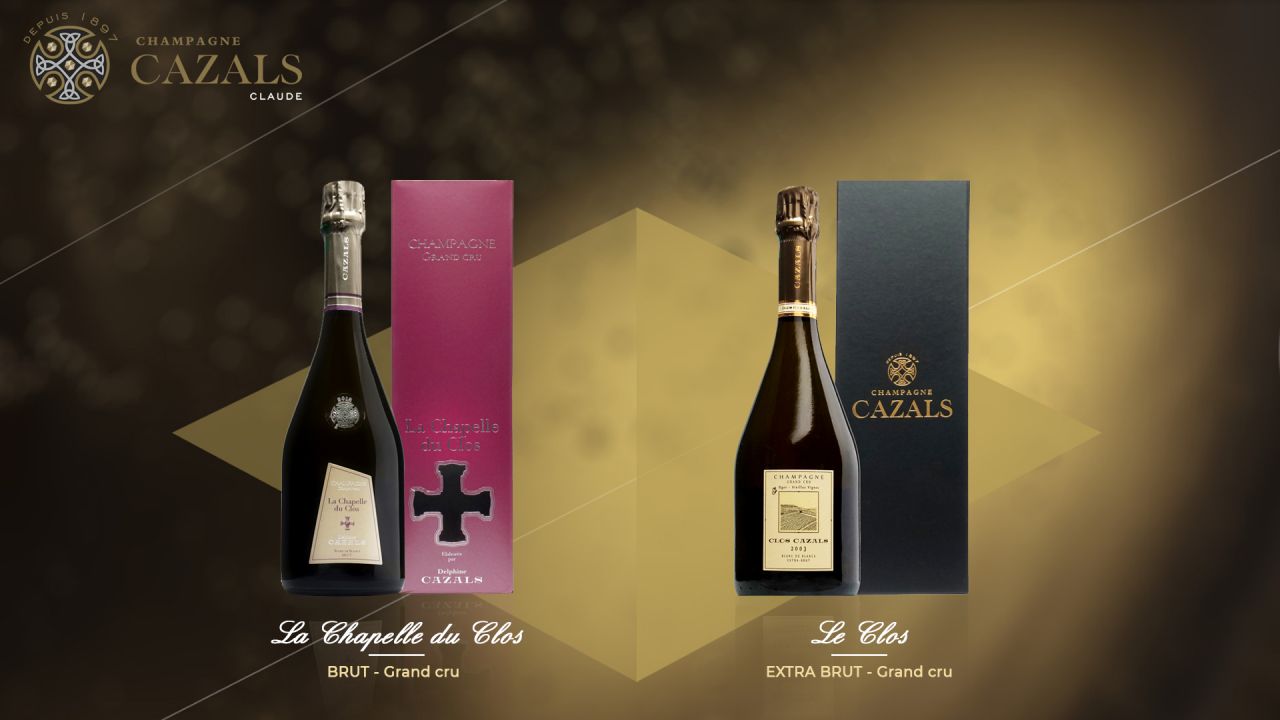 On the occasion of the end of the year celebrations, we invite you to discover our last two plot vintages: Clos Cazals 2003 and La Chapelle du Clos 2012.
Two exceptional cuvées, ideal to accompany your holiday meals.
---
Viticulture Durable en Champagne et Haute Valeur Environnementale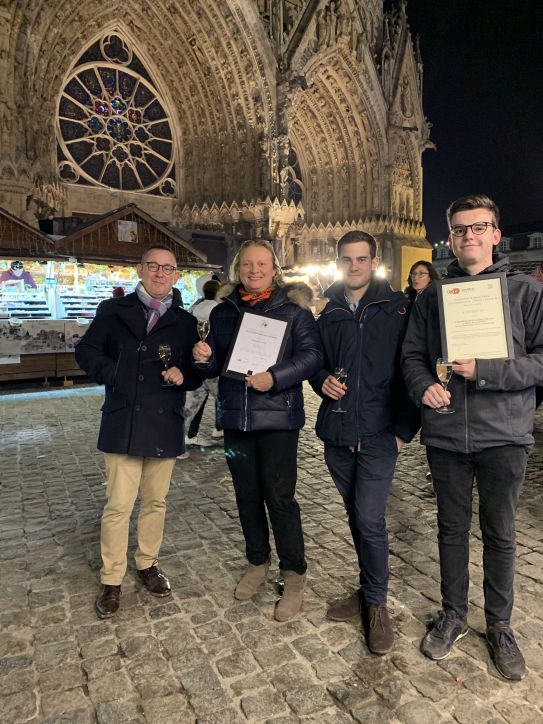 The Cazals house operates and vinifies all its vines in sustainable cultivation and with the greatest respect for nature. Our vines are our heritage, we respect them.
The HVE and VDC certifications obtained are the guarantee of this work while respecting the environment. For our company, they are the recognition of our values ??and our commitment and for you the guarantee that the champagnes you appreciate come from vines cultivated with respect for nature.
Sustainable Viticulture in Champagne and High Environmental Value
Our actions :
- Reduction and control of inputs to the vineyard (management of fertilization, reduction of pesticides, tillage).
- Preservation of biodiversity and the wine-growing landscape (establishment of hedges on the edge of the vines).

November 2019 - Certification ceremony.
---